Phraseanet bases and collections administration
The essential
A Phraseanet application is organized in bases and collections. Each bases corresponds to a customizable documentary structure, a collections can be considered as base subsets.
Databases start screen lists available databoxes on the application.
Two forms allow:
Creating additionnal databases
Mounting existing databases
Click on a database name to start it customization.
Customization per base
A database start screen display its status.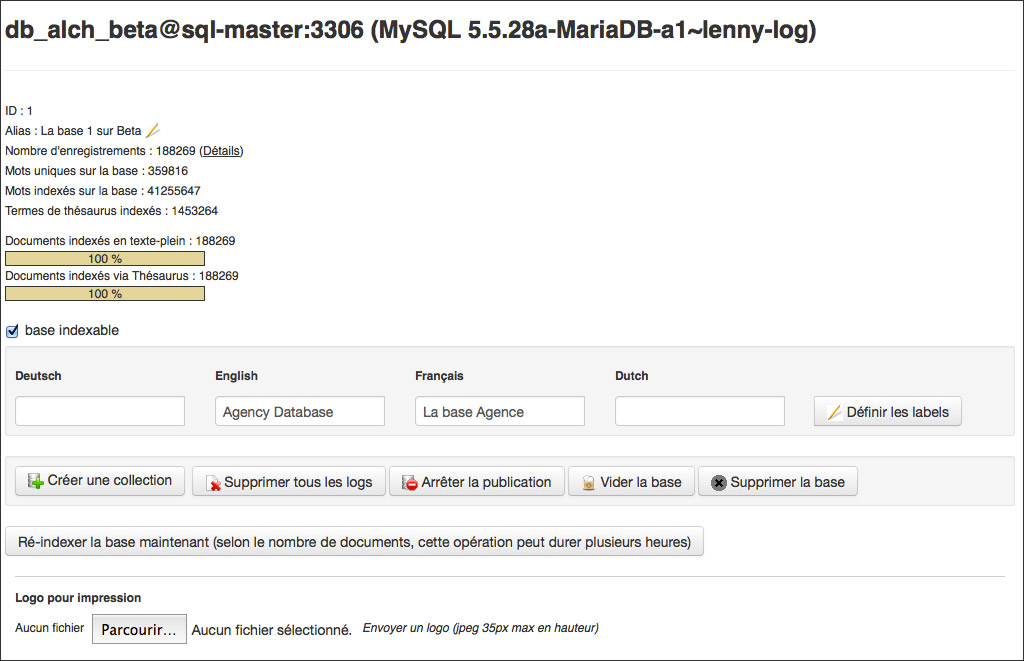 The screen shows the indexation state of the base and allows the following actions:
Set labels language
Create Collections
Logs deletion
Base removal
Purge of records
Base deletion
Base re-indexation
As a multi-bases system, each base of a Phraseanet instance is finely customizable. Click on the + icon in order to reveal its sub-menu.
The collections
The collections are subsets of a base they share the settings with. The implementation answers to the segmentation needs of documentary assets and/or the assignment of specific users rights.